10/7/2022
Milbank Hires Two New Area Sales Managers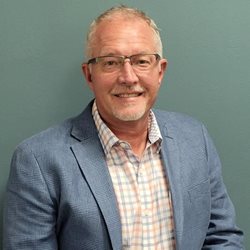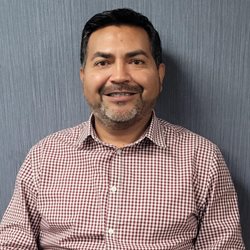 Pictured from left to right: Currie Gieg, Cleto Caudillo II
Kansas City-based Milbank Manufacturing has hired two Area Sales Managers to cover the Southeast and Southwest/International sales territories. Both hires come to Milbank with impressive backgrounds in sales and territory management within the electrical industry.
Currie Gieg joined Milbank on August 22, 2022, as Area Sales Manager, Southeastern Region. Gieg will be responsible for managing Milbank's Manufacturer Representative Agencies in the Southeastern region including, Fox-Rowden-McBrayer (FL), Fox-Rowden-McBrayer (GA), Fox-Rowden-McBrayer (NC), L.P. Chick, and EPE Solutions and Electrical Sales Associates (MD).
Cleto Caudillo II also joined Milbank as Area Sales Manager, Southwest and International, on September 26, 2022. Caudillo II will manage Milbank's Manufacturer Representative Agencies which include Bell & McCoy (New Mexico), Bob Jones and Associates, Agents West, Fox-Rowden-McBrayer (International) and Latin American Electrical Representatives.
"Currie and Cleto bring keen insights and diverse industry experiences to their new sales roles," said Adrienne Sander, Vice President of Sales. "I am very optimistic their solution-driven capabilities will help lead Milbank and continue to connect people to power through meaningful innovation."
Milbank's new hires will join an already strong sales team and be integral in developing sales of Milbank's three product platforms and advanced technology products within the Enclosed Control product line.
Both will report to Stacey Lager, Director of Sales, North America and International.
About Milbank
Milbank designs and builds solutions for residential, commercial, industrial, utility and transportation sectors. Milbank combines more than 95 years of expertise in electrical engineering, design, and production with a commitment to developing and implementing sustainable, integrated power solutions. Milbank's portfolio includes electric metering systems, enclosures, and enclosed controls/ commercial meter pedestals. A fourth-generation, family-owned business, Milbank is headquartered in Kansas City, MO.