Higher Efficiency, Higher Value
For a business to survive more than 95 years, it must adapt quickly to change and embrace innovation. One of Milbank's governing philosophies is that good enough doesn't work here. That's why we always strive for continuous improvement in the products we make and the processes we use to make those products. Part of Milbank's continued success in this effort is thanks to our adoption of a lean manufacturing system.
Some of the key points of lean manufacturing at Milbank include:
Focus on 5S system (sort, set in order, shine, standardize and sustain)
Kaizen events (analyzing pain points and looking for ways to cut waste)
Investing in technology to increase efficiency
Working toward the right amount of inventory
Encouraging employee suggestions for improvements to the process
This process is a team effort that succeeds due to support from every level of Milbank. Lean manufacturing couldn't work without investment from the board of directors, the dedication of training leaders who are certified in lean and our team on the manufacturing floor in all locations who carry out improvements daily.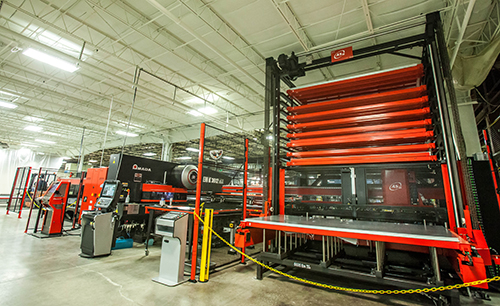 A focus on lean manufacturing has allowed Milbank to cut down on warehouse space, reorganize plants so the flow of goods moves more smoothly and provide high-quality products more quickly. This dedication means continuously looking at the process to make sure we are doing what works best for the company and best for our customers.
Our employees are always helping make improvements to our systems by suggesting process changes and voicing their concerns. Milbank tries to empower all employees to contribute to the continuous improvement of the company. Learn more about how we do this through our training development process.
Want to help Milbank improve? Go check out our open positions.