12/1/2020
Milbank Brings on New Manufacturers' Rep in Western Region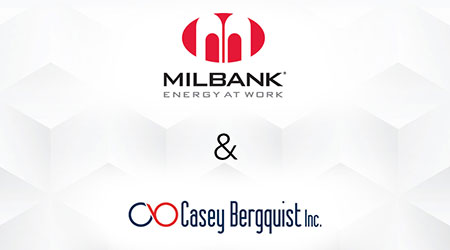 Milbank is pleased to announce the addition of a new manufacturers' representative in our Western Region to support long-term growth efforts. Effective December 1, 2020, Casey Bergquist, Inc. will be representing Milbank product lines in Colorado and Wyoming. This addition to Milbank's team of manufacturers' representative marks a new partnership between the two groups.

The Western Region is a fast-growing market for the electrical industry and working with a dedicated team in the area will support sales growth, particularly when it comes to looking for new opportunities and innovative solutions. "I am excited for the future possibilities with Casey Bergquist," said Stacey Lager, Director of Sales – West & International. "This is a growing market for us, and they outlined very detailed plans to achieve our growth goals in the future," added Lager.

In addition to increasing sales, Milbank looks forward to developing a strong relationship with Casey Bergquist, Inc., integrating the representative into the extended sales team.

"We had a lot of great agencies to select from in this market, but Casey Bergquist aligned the best with our culture at Milbank," said Chris Buelow, Sr. Vice President Sales & Marketing. "They have a lot of passion for the electrical distribution channel, evident by the positive feedback from our customer base in the Denver market. We are excited to have them a part of the Milbank family," added Buelow.

Casey Bergquist, Inc. is a leading manufacturers' representative based out of Colorado that serves contractors, end users and the MRO and OEM markets for electrical and telecommunications equipment. Their focus is to match products and solutions offered by manufacturers they represent to best suit customer needs and serve one of the fastest growing markets in the country.

Milbank works with manufacturers' representatives across the United States and internationally to sell a comprehensive line of high-quality electrical distribution products.