U5168 Meter Mains
As NEC 2020 starts to be adopted across the country, single position residential meter sockets will need an emergency disconnect. Milbank's U5168 series meter mains are compliant with NEC 2020 sections 230.85(1) emergency disconnect requirement and 230.62 enclosed or guarded service equipment requirement and could serve as the right solution for your project.
The U5168-style meter main is one of many options Milbank has for meter mains that meet NEC 2020 requirements. Learn more about NEC 2020 changes applicable to Milbank products.
Note: Meter mains do not require a load center to be compliant with NEC 2020. Always check with your local utility to see what products are approved in your area. Milbank is working hard on solutions to ensure our products meet NEC 2020 requirements. If you're looking for a product or have questions, contact your local rep.
See specific U5168 products.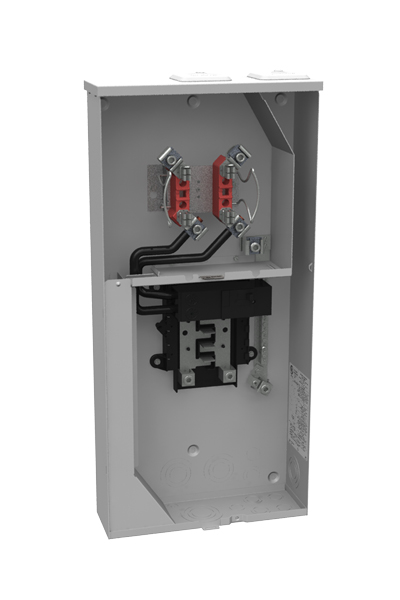 Features
100-200 Amps
Extra branch circuits
Feed-through lugs
Interlock kits available for generator backup power

K5815: Large frame main & small frame generator breaker

Lever bypass versions available: U5871 and U6012
Overhead/underground entry and exit
G90 galvanized steel with powder coat finish
Single phase
NEMA 3R enclosure
UL listed
Manufactured in the USA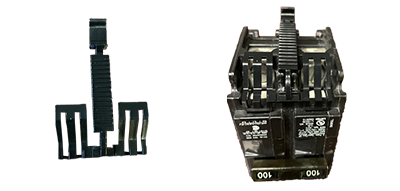 Insulator (left). Breaker with insulator in place (right).
The U5168 can be used for both residential and commercial applications.