8/11/2020
Milbank Hires New Sales Representative for Central Region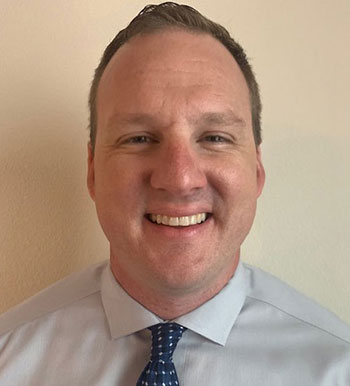 Milbank Manufacturing has hired David Johnson as a sales representative for the Central Region. Johnson has a degree in criminal justice leadership and management and was most recently a police officer in College Station, Texas.
In this new role, Johnson will work within Milbank's Central Region and with the current field sales team to expand sales and profitability. Visiting customers remotely, and in person as pandemic guidelines and regional regulations allow, to demonstrate features and benefits of Milbank products approved by utilities within the Central Region will be a focus for Johnson.
Johnson will also work with internal teams to gain insight on Milbank products, processes and manufacturing capabilities.
"David is a dynamic addition to our sales team and will help us continue the growth we have seen in recent years," said Jay McMullen, Director of Sales - Central. "His eagerness to get into the field and form strong ties with industry partners as well as recognizing new opportunities will be vital to our continued success in the Central region," added McMullen, who manages Johnson.
Milbank has developed a training program that provides field sales employees a defined growth plan within the organization regardless of industry experience. The rigorous training plan includes time in Milbank's
three manufacturing facilities
, job shadowing in the field and consistent interaction with team members in the corporate office. This approach provides coaching, mentoring and product and process knowledge. As they continue to develop, entry-level field sales positions can grow to take on more responsibility and relationship management within their own territories. Milbank has already seen three field sales team members successfully through this program and continues to focus on growth opportunities for new hires.
Find a Milbank
sales team member
for your territory and see how we can help make your next project a success. Interested in working for Milbank? See the current list of
open positions
at our three locations.