9/12/2018
Pulling the Plug on Power Theft
Power theft in the United States is a billion-dollar problem and ranks as the third largest form of theft in the country, directly behind auto theft and credit card theft. While stealing electricity is not a new issue, thieves are becoming more strategic and sophisticated with how they tap into a meter to get power and steal electricity. Some elaborate methods of theft include bypassing meters, installing independent grid connections or even using stolen transformers from other utilities. Each of the methods is extremely risky and dangerous—not to mention illegal. In response to this growing issue, Milbank has engineered several safe, reliable and affordable solutions to deter theft with no impact to legitimate energy users. Our products and safety features help utilities prevent further tampering in the future.
Latch and Hasp – Milbank meter sockets and enclosed controls come with Milbank's Latch and Hasp system consisting of a stainless steel latch attached to the outer cover that interlocks with the hasp that is either formed or welded into the attached enclosure. The stainless steel latch has locking provisions for both a padlock and utility seal.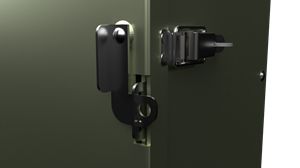 Barrel Lock Provisions – The go-to security measure for many utilities around the country. Milbank provides provisions for several different styles and sizes of barrel locks including the plunger style which allows for the utility's barrel lock to be inserted through the front cover of the socket. There are also provisions for clamp style barrel locks. Tampering can be easily spotted when this feature is utilized.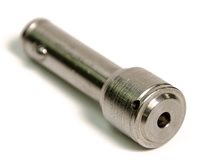 Reinforced Weldments – Another option that Milbank offers and is used by utilities to add an additional layer of metal brackets over the outer corners of the meter socket to reinforce the already strong galvanized steel shell top. This feature makes it much more difficult for thieves to forcefully bend up the top and remove the front covers.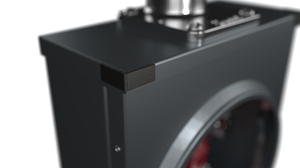 Stab and Pocket System – The Milbank Stab and Pocket system was developed and integrated into many of our meter sockets as another way to keep power theft out. Inside of the enclosure, there is a tab that is formed in the front of the side panels giving a new area of reinforcement to further resist the fronts being pried downward off the enclosure.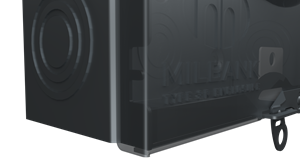 Tap Box – This is a central enclosure that can receive and distribute power to multi-tenant applications in a secure, streamlined solution to take load power to individual tenants making it much more difficult to steal power than from a common trough system, which can be vulnerable to tampering and theft. Milbank produces wall-mount and pad-mount tap boxes, which are both padlockable units with a three-point latching mechanism to protect against power theft. See more about Milbank tap boxes.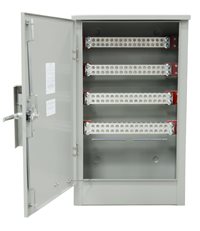 As power theft continues to plague the electrical industry, Milbank is vigilant in working with utilities to identify new threats and mitigate the potential damage. Have questions about any of the safety features mentioned above? Find your nearest sales rep or talk to one of Milbank's technical team for more information.