1/15/2019
Rising Costs in the Manufacturing Industry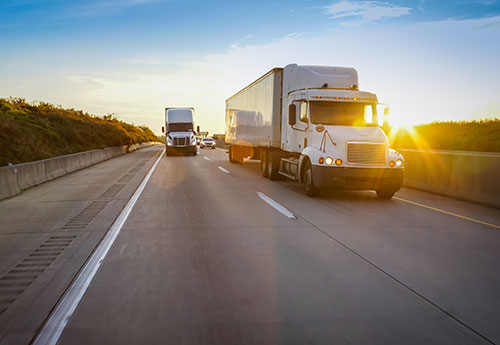 Delivery time is expected of many customers, but driver shortages make fulfilling that demand difficult.
From rising shipping and transportation costs to fluctuating material prices, U.S. manufacturers are experiencing price increases across the industry. While economic activity in the U.S. has been on the rise, driver shortages, government regulations, fuel price and delivery time ultimately define costs in the manufacturing industry.
The U.S. economic state has become very strong, and in turn, there are even more products to transport for a greater number of customers. Manufacturers are now fighting for a smaller share of capacity and space in the freight world. When supply and demand increase, prices significantly increase on the production side. Customer expectations have also changed the delivery and shipping process of traditional business. Deliveries are now made anytime and anywhere around the country, which can tie up drivers and use extensive time for travel. For manufacturers, there is a shift in expectations where carriers were not prepared for such an increase in new business.
With a surge in production in the U.S., manufacturing industries depend on the trucking industry to distribute and deliver products. Because of this increased need for transport, trucking companies are seeing a shortage of experienced drivers in the work force. To attract experienced drivers to deliver shipments across the country, industries are increasing pay and decreasing time on the roads, both of which impact the bottom line and increase manufacturing prices and consumer costs.
Government regulations have also been imposed on the trucking sector over the last decade and limit hours of service (HOS) and closely monitor electronic logging devices (ELD) for anyone operating a commercial motor vehicle in the U.S. These regulations limit working hours, travel time behind the wheel and specify operations of the driver and deliveries.
With a wide range of factors affecting pricing throughout the country, Milbank is committed to maintain existing production levels and work with customers, freight carriers and regulations to find a solution to the rising costs in the industry.