Meter Disconnect Combo
Constantly seeking ways to improve product efficiency is part of our driving force. Milbank's new 60 Amps meter disconnect combo replaces the need for a separate meter and disconnect box, saving the installer valuable labor and offering a more visibly pleasing solution.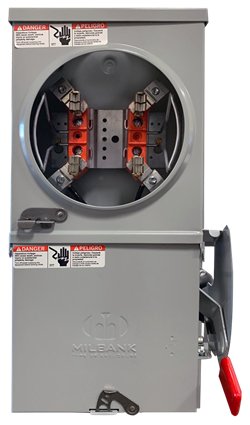 Features include:
Easy installation, all-in-one saves time
NEMA 3R rated, durable enclosure
Powder-coated galvanized steel, aluminum, or stainless steel
Available in a range of styles (stainless steel hasp, isolated neutral, barrel lock, etc.)
Fused for applications above 10K AIC
UL listed
Manufactured in the USA
Replace cumbersome installations!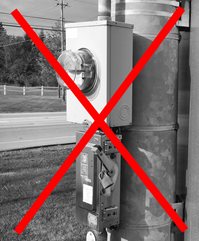 Common Applications
Billboards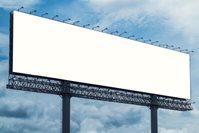 Residential Solar Panels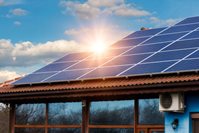 Check with your local utility for approvals.
Traffic Control Cabinets