Milbank 400 Amps Meter Mains
The Milbank 400 Amps meter was developed for applications where contractors are installing metering equipment to feed a single 400 Amps panel. To meet this requirement, Milbank developed 400 Amps meter mains that include a single 400 Amps breaker disconnect and a meter socket in one enclosure. Our meter mains are good fits for large residential and commercial applications such as retail, office buildings and restaurants.
Features:
Overhead/underground

For overhead applications, there is a large hub opening with closing plate installed
For underground applications, there are two 4-inch knockouts on the bottom

Side bussing off meter socket

U6228 and U6230 are side bussed to meet utility requirements in some areas

Wall-hanging bracket
Factory-installed or field-installable fifth terminal
Padlockable latch and hasp system
Padlockable flip cover over breaker section
Optional barrel lock guard provisions
14-gauge G90 galvanized steel
Powder coat finish
NEMA 3R rated
UL listed
Made in the USA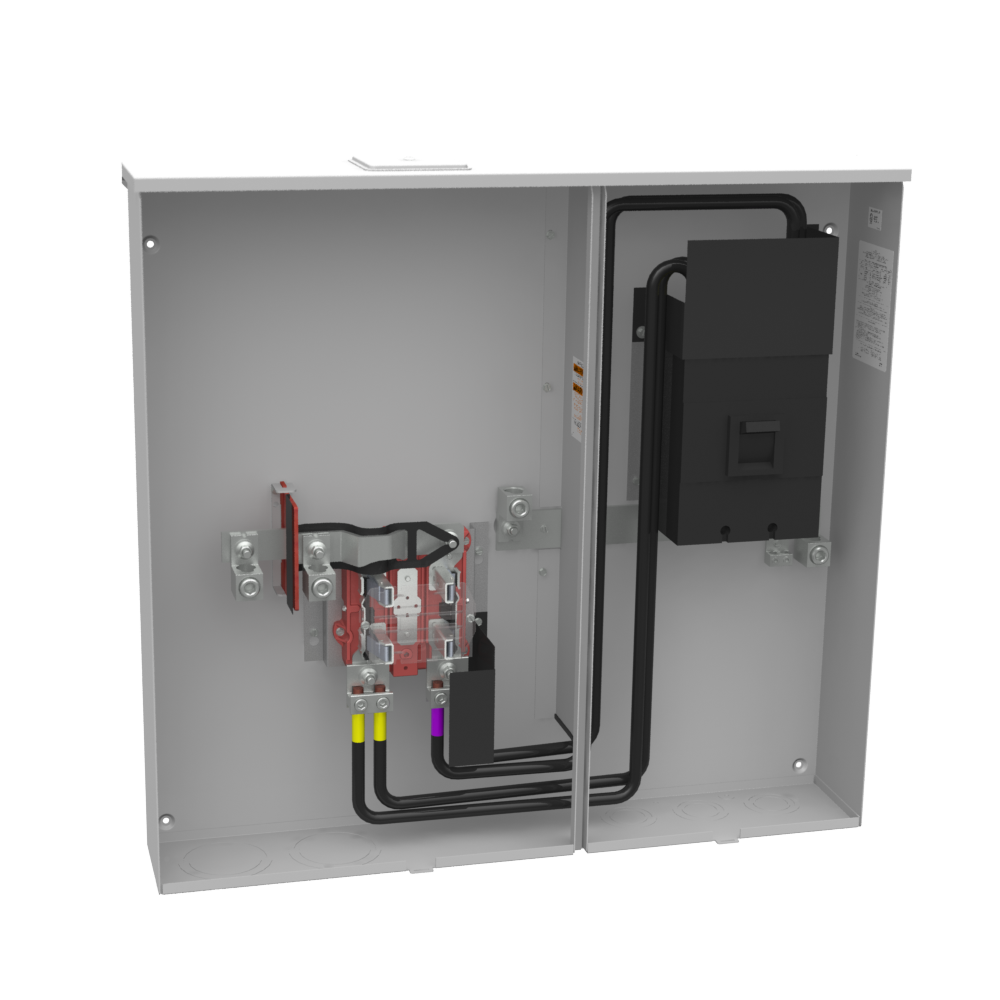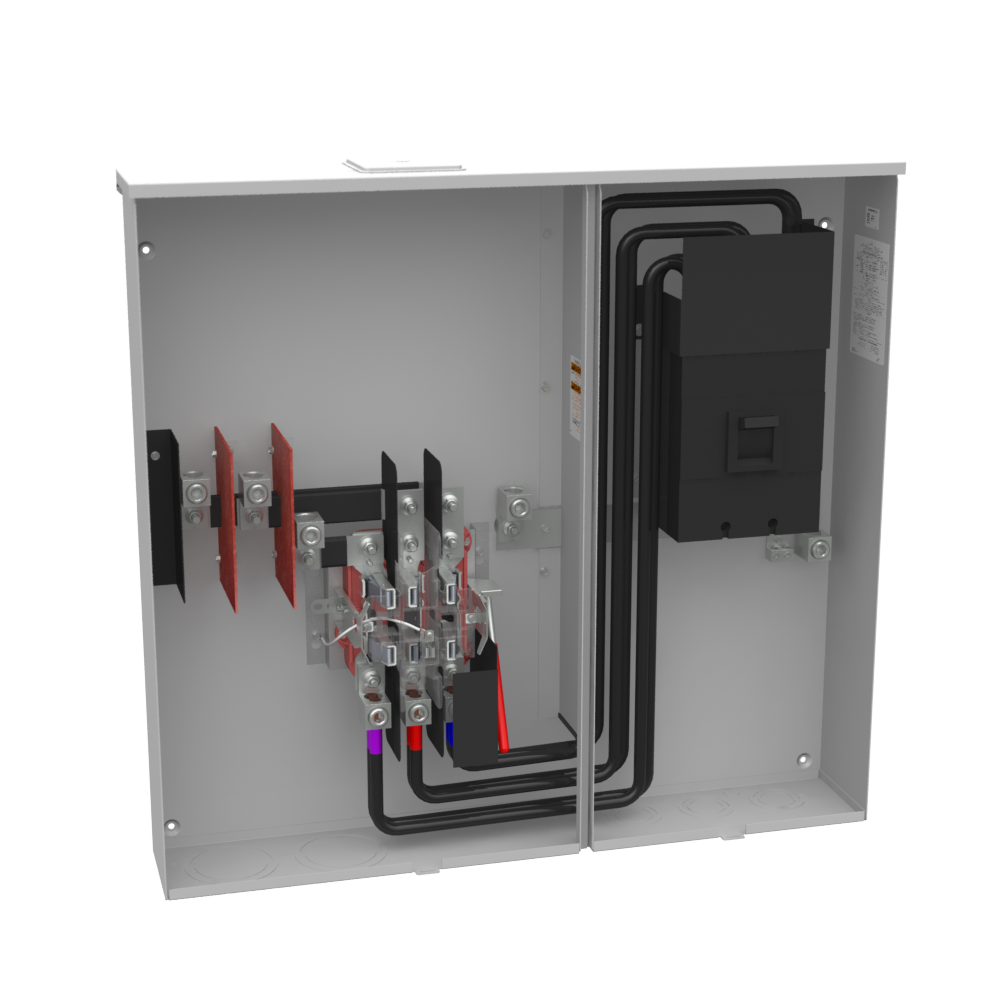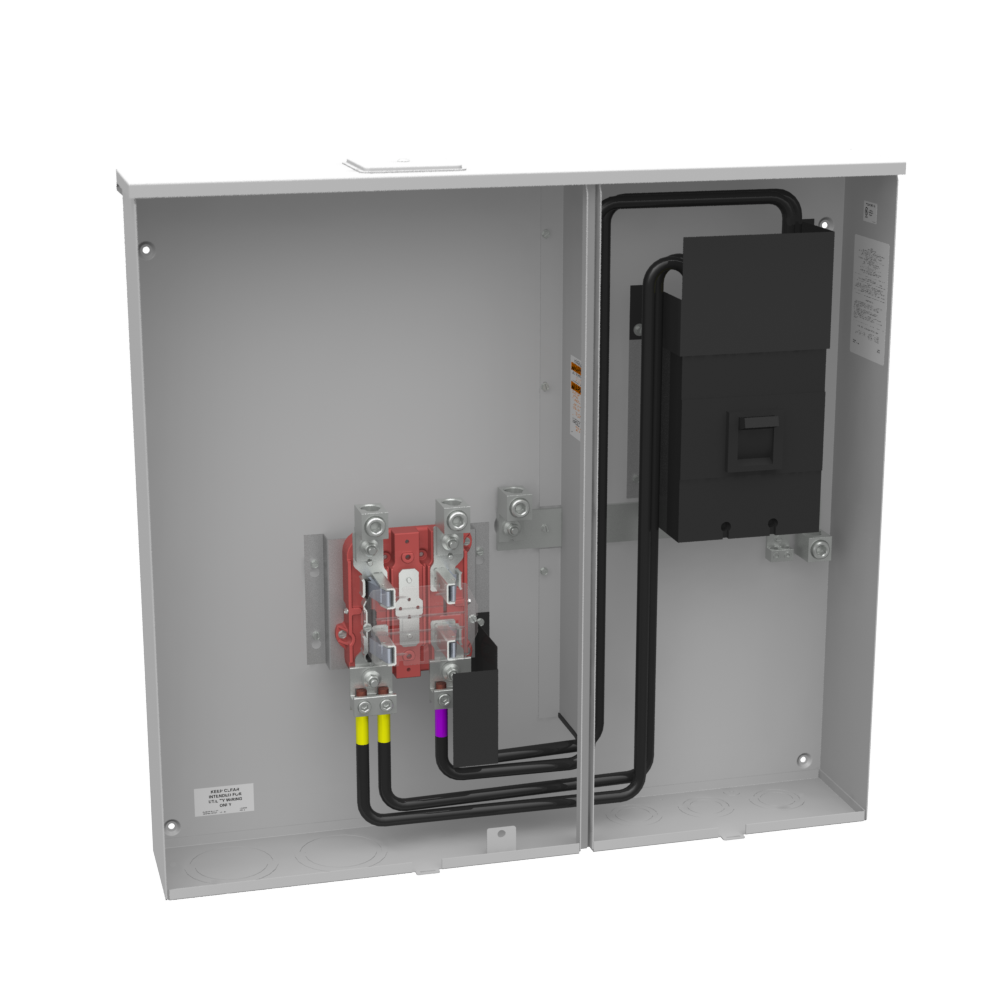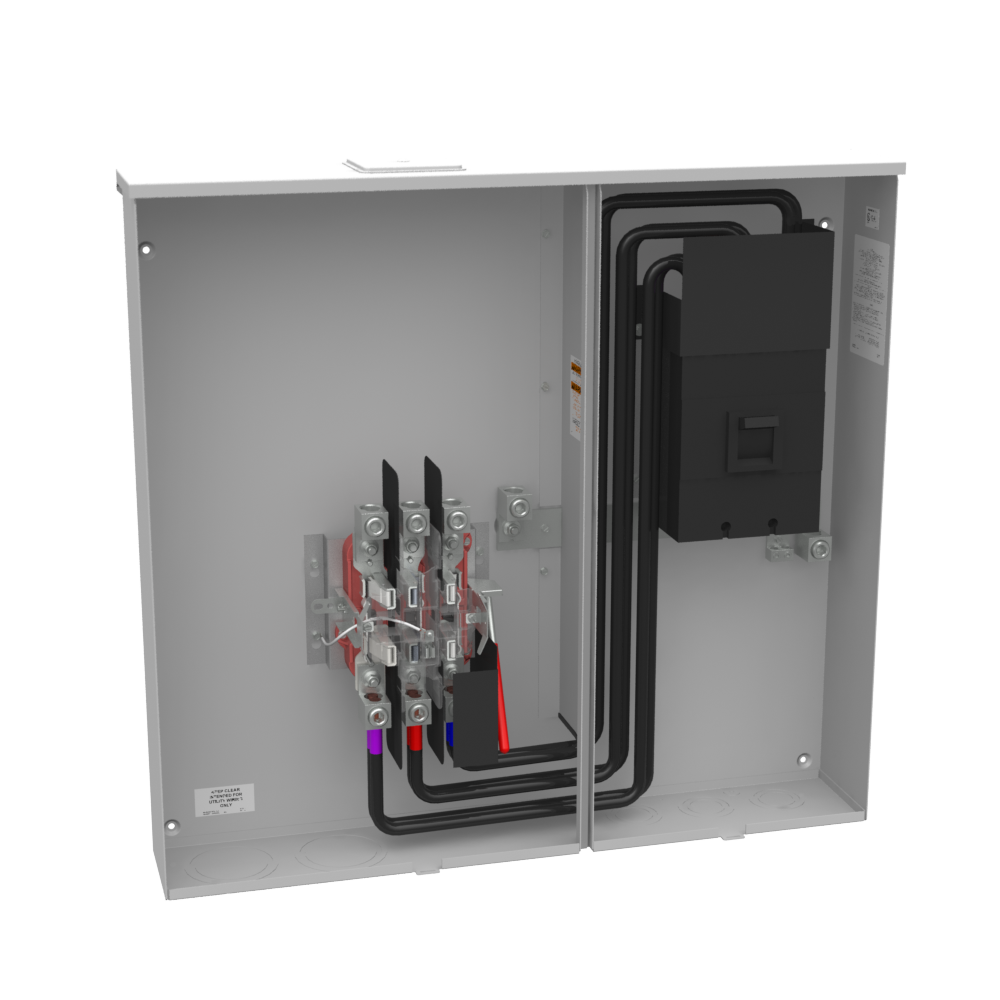 The wall-hanging bracket and side bussing are features that make the product much easier to install. The side bussed versions allow the installer to wire straight into the line side connectors, eliminating the need to make difficult wire bends with large conductors. The wall-hanging bracket can be secure to the wall and the meter main can then be hung on the bracket and secure to the wall using mounting embosses. This feature is single-installer friendly.
Milbank 400 Amps meter mains provide a disconnecting means, giving exterior access to first responders in case of an emergency. Compliant with NEC 2020 updates, the meter mains include an emergency disconnect label to indicate to the first responder that the breaker can be used to disconnect power. (See how other Milbank meter mains have been made NEC 2020 compliant.)
Many of our 400 Amps meter mains, including the U6227, U6228, U6229 and U6230, are NEC 2020 compliant for sections 230.85(1) and 230.62.
Watch a Milbank product expert walk through the features and benefits of Milbank 400 Amps meter mains:
Interested in the other metering products Milbank has to offer? See more on our metering product page!