Single Position Meter Sockets
Milbank does much more than single position meter sockets, however, there's a reason we're known for the meter sockets we create. We offer hundreds of different types of single position, residential, self-contained meter sockets that are approved by utilities across the United States and around the world. Milbank residential meter sockets are so common, in fact, that you're more likely to have one on the side of your house than a Ford parked in your driveway. To ensure that we're able to continue providing single position meter sockets for residential applications around the world, Milbank has made our production as efficient as possible. That's why our plant in El Dorado, Ark., makes a single position meter socket every 12 seconds.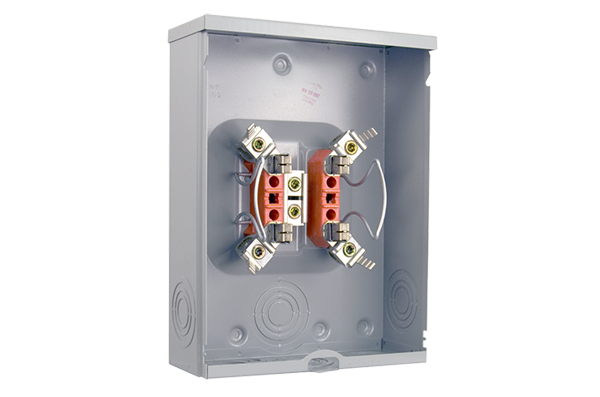 Features
125, 150, 200 or 320 Amps

Ringless and ring type

No bypass, horn bypass and lever bypass options

Overhead and underground entry and exit options available

Made in USA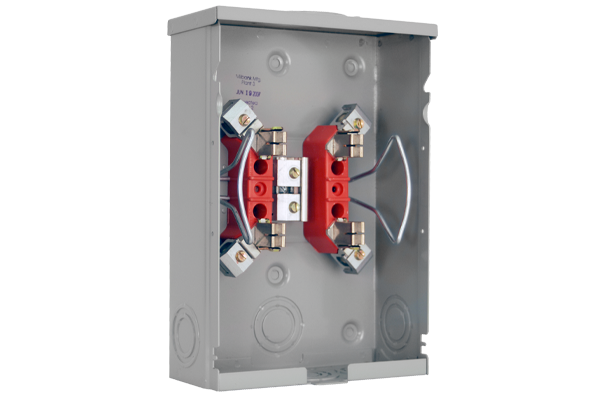 Want to learn more about features of our single position meter sockets? Click the button above to learn about the heavy duty lever bypass, a feature on some single position meter sockets and one increasingly required by utilities to promote safety.
If you're looking for a single position meter socket that works for you, remember that different regions will have separate utility requirements. Contact your local rep to see which products are approved in your area.