Millennium Series
Milbank's Millennium Series includes both metered and unmetered surface-mount power outlets and metered and unmetered power outlet pedestals. These products are primarily used for Recreational Vehicle (RV) applications providing power for RVs. However, the Millennium Series can also provide versatility when it comes to power distribution and has been used for other applications besides RV parks. For example, if you need temporary power for construction or other temporary power applications such as event power (i.e., music events, festivals, etc.), consider the Millennium Series to fulfill your needs!
Some features of the Millennium Series include:
125 Amps rating

Ring type meter socket (ringless available upon request in most cases)

120/240 VAC rated

Standard copper wiring on all receptacles and circuit breakers

Locking provisions for both hinge cover and deadfront

Pedestals are available for direct bury or pad-mount applications

Pedestals come with options for both single and double powerheads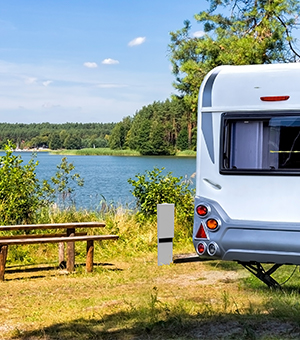 One benefit of the Millennium Series is that receptacles are attached to a stationary bridge rather than the deadfront, making them easy to take off and replace if ever needed. Because the receptacles are a standard configuration, it is also easy to find necessary replacements rather than searching for a specialized parts.
The Millennium Series is constructed from 16-gauge G90 galvanized steel and is housed in a NEMA 3R rated enclosure with a gray powder coat finish. They are also UL listed. As with all Milbank products, the Millennium Series is proudly manufactured in the United States.
Milbank also stocks meters that are compatible with the Millennium Series that will meet your sub-metering needs. Our most popular meter that goes in these pedestals is the digital CL200-D.
Other additional kits can be added to Millennium Series products, including internal light kits and photocell kits to control the light. When considering light kits, there are fluorescent and even LED light kit options for anyone making the upgrade to LED lighting. Other kits include telephone and cable TV kits as well as mounting and metering accessories.
For RV applications, dry type transformers provide a valuable add-on for parks. Built in accordance with NEMA, ASA and AIEEE standards, these transformers have an integrated design and have space available for up to 12 circuit breakers. Primary and secondary overcurrent protection is available. Find more information in the Milbank RV catalog.
Pad-mounted distribution panelboard enclosures (also known as the Milbank Aux Box: CP3B-AUX-1200) can also provide value to an RV park, by distributing power out to pedestals. These economical, aesthetically pleasing panelboards offer a great alternative to costly strut-mounted panelboards and load centers and accept up to six 200 Amps circuit breakers.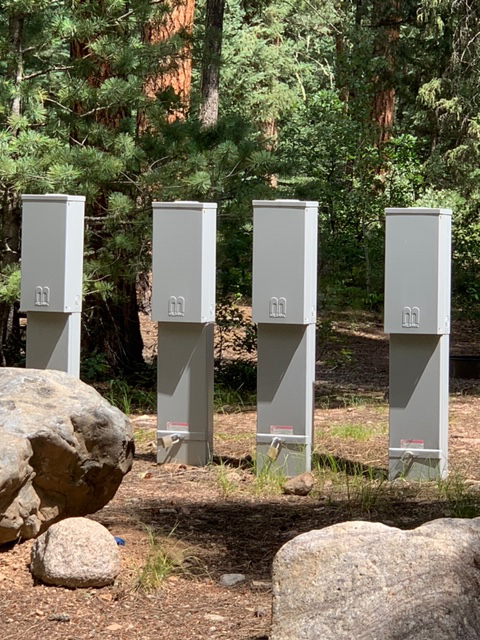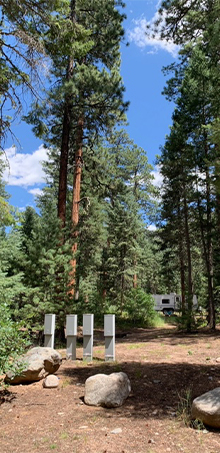 If you're looking at all RV and mobile home offerings Milbank has, you can also find more information about our Versa-Ped Series of pedestals.