Versa-Ped Series
Milbank's Versa-Ped service pedestals options include single and double powerheads, with either ringless or ring type meter sockets, as well as direct bury and pad-mount post options. The Versa-Ped Series was designed to primarily serve the mobile home market; however, its versatility has also been proven useful in other applications. Additional examples of applications for the Versa-Ped Series are RV parks if utility metering is required and mobile power applications such as event power (i.e., music events, festivals, sporting events, food trucks, etc.). These pedestals have also been used for lot line metering and permanent residential applications.
These metered pedestals are offered in either a ringless meter socket with horn bypass or a ring type meter socket with no bypass. There are also lever bypass options.
Features of the Versa-Ped include:
Up to 200 Amps per powerhead

Double powerhead units are up to 200 Amps per powerhead, overall 400 Amps rating max

120/240 VAC (single phase, three wire meter socket)

22K AIC rated

Wire terminations accept copper or aluminum conductors, #6-350 kcmil wire range

Milbank plug-in main circuit breaker available in 100, 125, 150, 200 Amps

Factory or field-installable receptacle bridge and receptacle/circuit breaker parts available

Four circuit copper interior accepts several manufacturers breakers

Options for pad-mount or direct bury applications

Options for single or double powerheads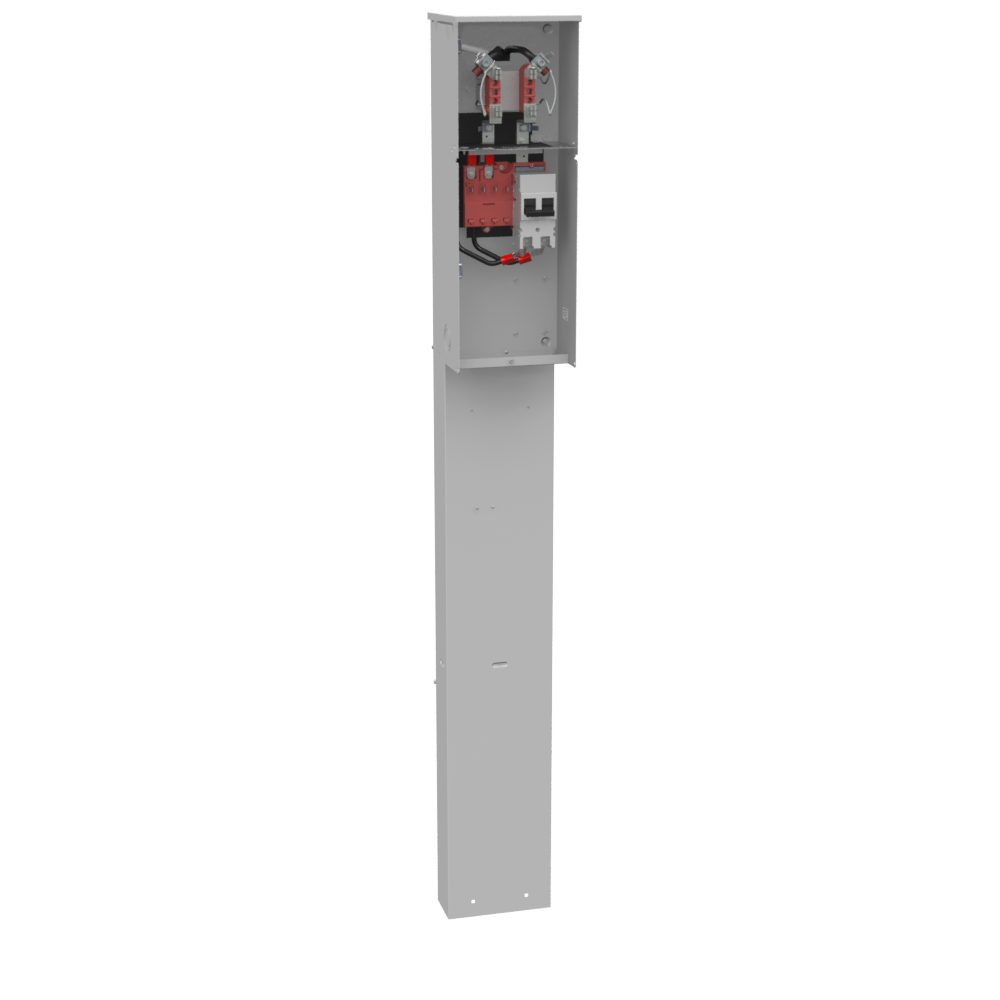 Horn bypass versions of these pedestals offer a 200 Amps main breaker with ringless socket and are for underground service. They can be wired either in series or parallel to the branch circuits.
The Versa-Ped is constructed from 16-gauge G90 galvanized steel with a gray powder coat finish and is housed in NEMA 3R rated enclosures. Our pedestals are UL listed and manufactured in the United States.
Accessories that can be purchased for these pedestals include a stabilizer foot and pad-mount kit for installation, a fifth terminal kit for network service, bus kits to convert from series wired to parallel or to convert from parallel to series wired and a telephone/CATV mounting bracket.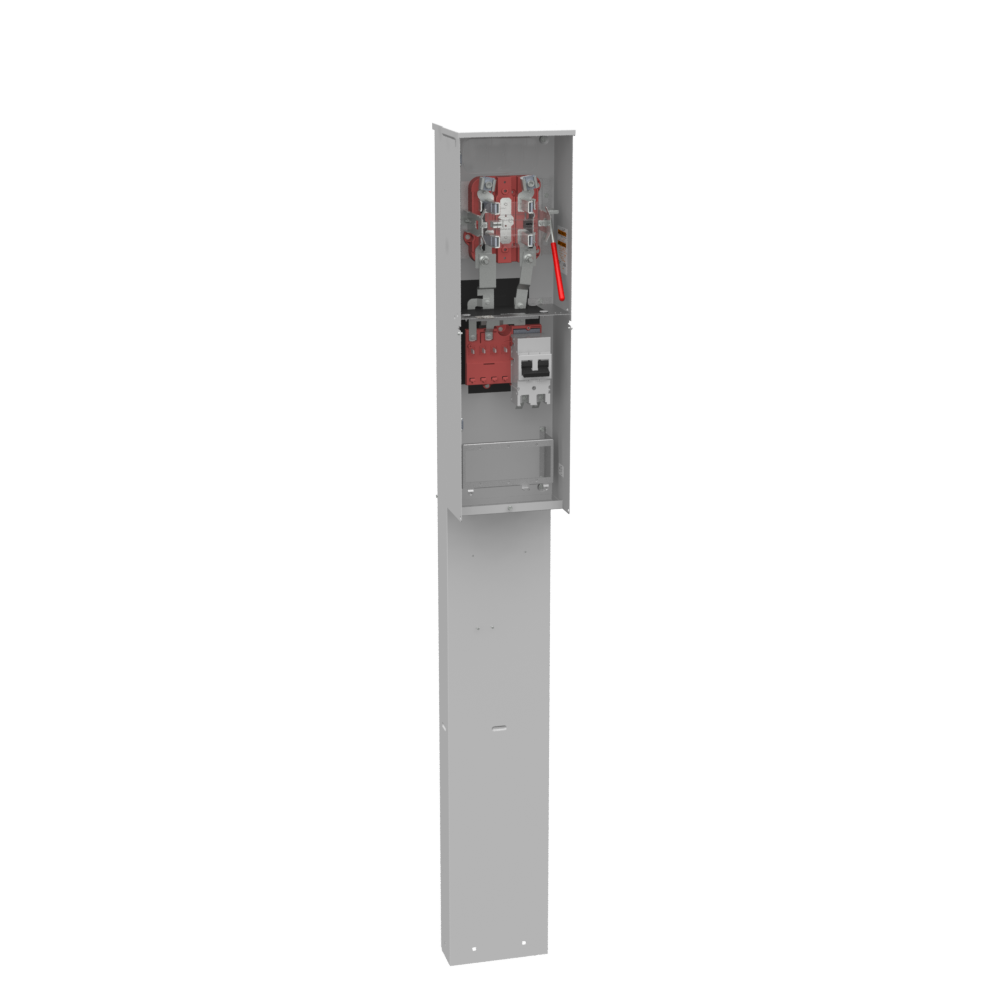 Options
For ringless pedestal options, look for options with product numbers U5136, U5137, U5138 or U5139. The U5136-O-200S is our most popular product. For more information, see the flyer for the Versa-Ped ringless series.
For ring type pedestals, look for numbers U5240, U5241, U5242 and U5243. Our most popular ring type pedestal is the U5240-O-200S. For more information, see the flyer for the Versa-Ped ring type series.
Lever bypass options include the U5701, U5702, U5703 and U5704. Our most popular lever bypass is the U5701-O-5T9.
Popular product numbers:
U5136-O-200S

U5240-O-200S

U5136-O-100S

U5137-O-200S

U5701-O-5T9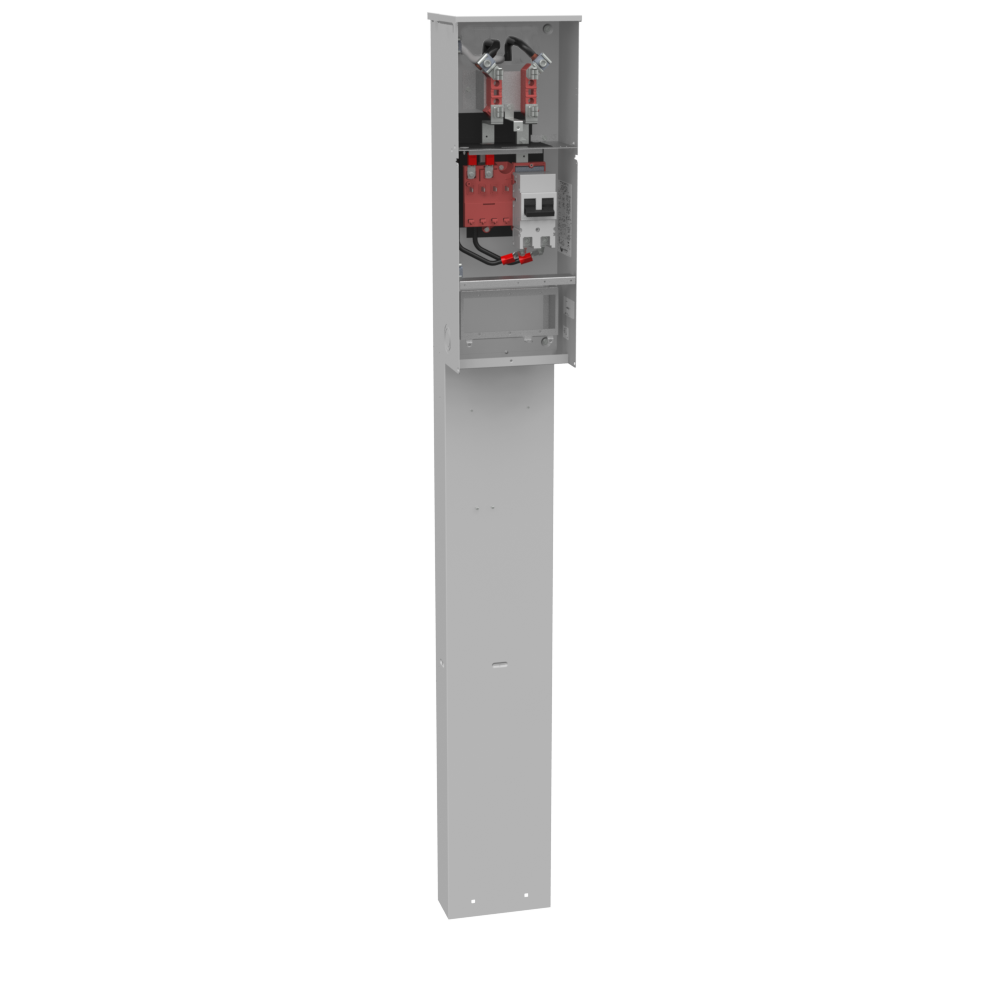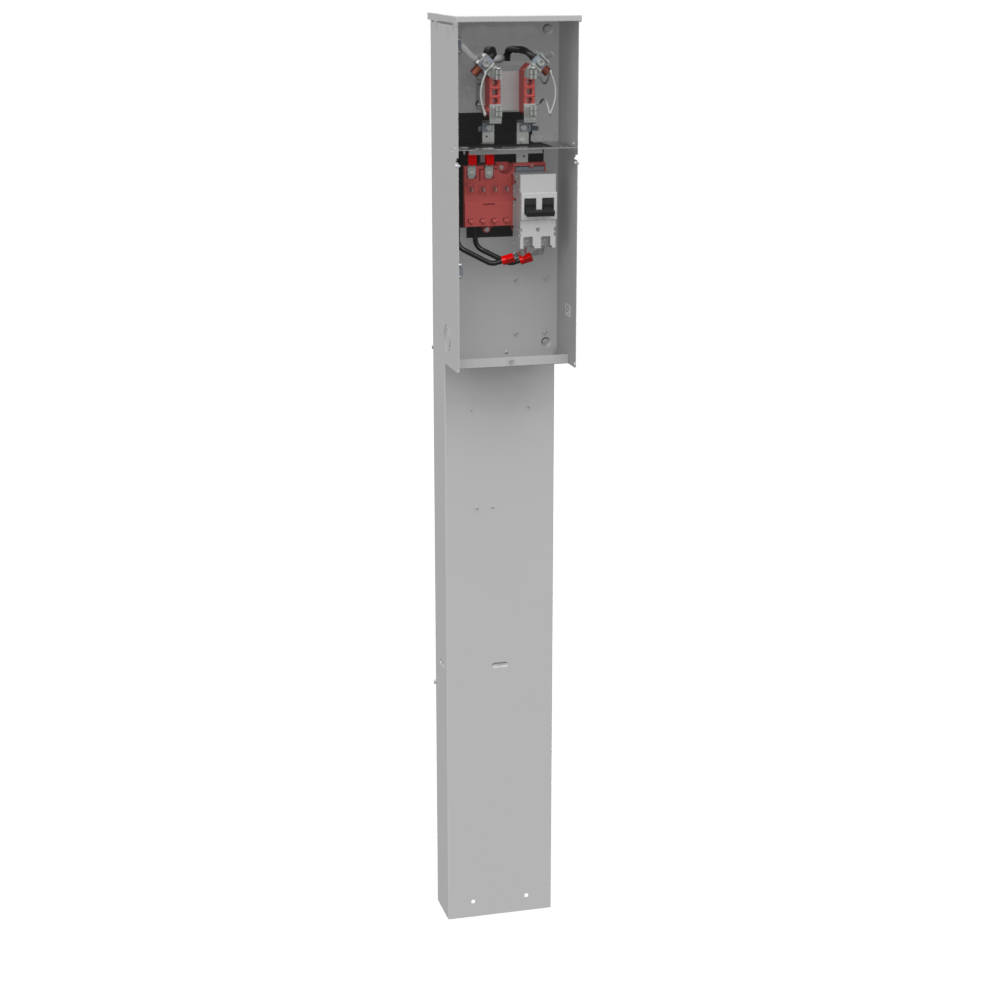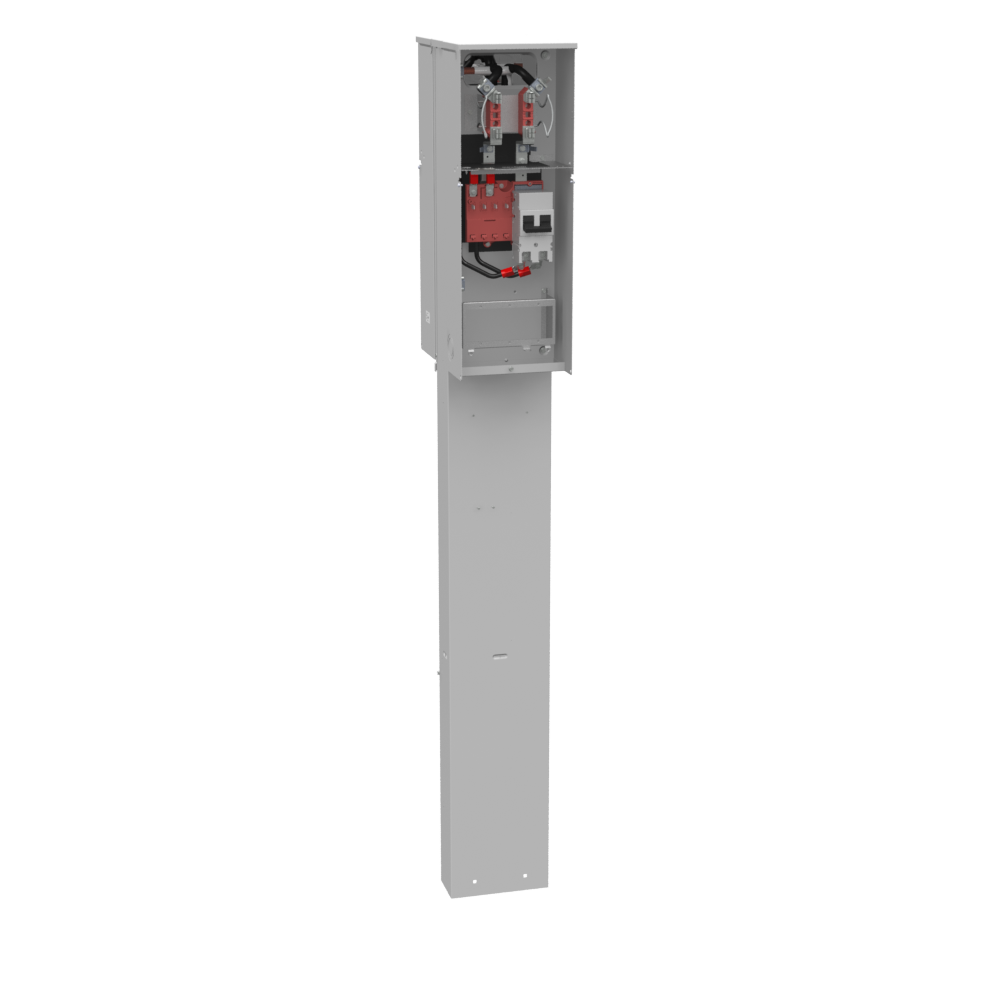 Interested in what other RV and mobile home offerings Milbank has? See more information on our Millennium Series. For more information on our RV/mobile home products in general, download the RV catalog.