5/15/2020
Why You Should Consider a Lever Bypass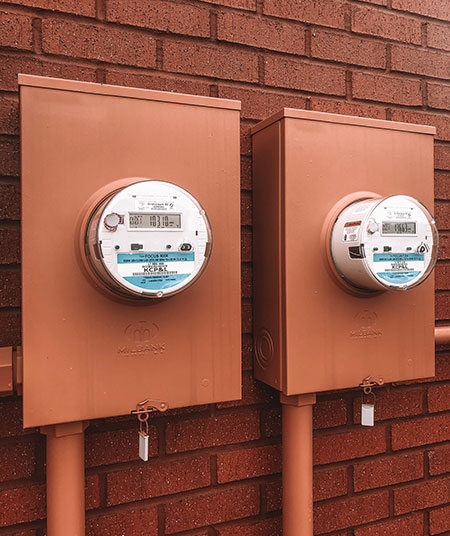 Meter sockets on the side of a restaurant use heavy duty lever bypass in a commercial application.
An Introduction to Lever Bypass
Whether you're concerned about safety or product quality, Milbank's heavy duty products have you covered. Heavy duty products include a lever that lifts up to place the device into bypass mode. In bypass mode, the meter can be safely removed while power is still flowing to the structure.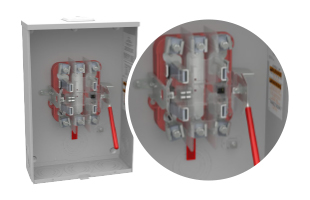 A close-up of what the lever bypass looks like in a typical heavy duty meter socket.

The lever bypass allows a worker to remove the meter without coming into contact with live parts. Because live parts can be avoided entirely, lever bypass offers a safe way for the meter to be serviced. Utilities find this safety aspect appealing and are increasingly requiring a lever bypass for residential applications. (Note: The lever bypass is not a disconnect and should never be used to disconnect the power. Read more about the difference between a bypass and a disconnect.)

Another appealing aspect of heavy duty products is the quality of connection they offer. The spring-loaded jaw clamping that activates when the lever is in the down position allows the jaws to clamp more tightly, offering better electrical connectivity and produces less heat.
Milbank Lever Bypass Products
Milbank makes self-contained heavy duty meter sockets ranging from 100 to 320 Amps at 600 VAC. The 200 Amps units come with molded lay-ins lugs that allow for faster wire installation. The 320 Amps units have a studded block for mechanical lugs, which is ideal for an application where the socket is servicing multiple load centers.
In addition to meter sockets, Milbank sells heavy duty meter mains, gang sockets and condo packs. These products are perfect for commercial and industrial applications.
All heavy duty products are UL listed and have NEMA 3R enclosures making for sturdy, weather-resistant structures. The heavy duty product line can be constructed from G90 galvanized steel or aluminum and select products can also be constructed from stainless steel.
Heavy duty products are common for industrial and commercial applications but are being increasingly required by utilities for residential applications.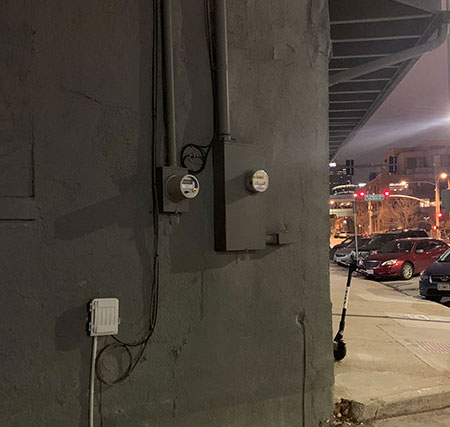 This Milbank heavy duty product is on the side of a popular arcade bar in Kansas City, Mo.

See more on Milbank heavy duty meter sockets, including some of the most popular models:
Download Heavy Duty Trifold

Or, talk to your local rep or one of Milbank's technical experts about what heavy duty products work for you.