Meter Main Pedestals
Milbank meter main pedestals are ideal for compact power distribution. Originally developed for the RV and mobile home market, meter main pedestals are now used in many applications beyond their original intent. These expanded applications include power distribution for departments of transportation (DOTs), residential applications and small commercial businesses that need single-tenant power distribution.
Additionally, meter main pedestals can act as temporary power during the construction phase of a residence and then be used as the permanent service when construction is complete. There is no need for two visits from the utility with these pedestals when used for temp to final lot-line applications.
If you're specifically interested in capabilities for the RV and mobile home market, you can learn more about our RV/Mobile Home series.
Features
Milbank offers multiple options for meter main pedestals to meet the requirements of utilities nationwide. These options include:
Lever or horn bypass
Ringless or ring type meter sockets
Galvanized steel or aluminum constructed enclosures
Direct bury or pad-mount
Sealable and lockable enclosures
UL listed
Made in the USA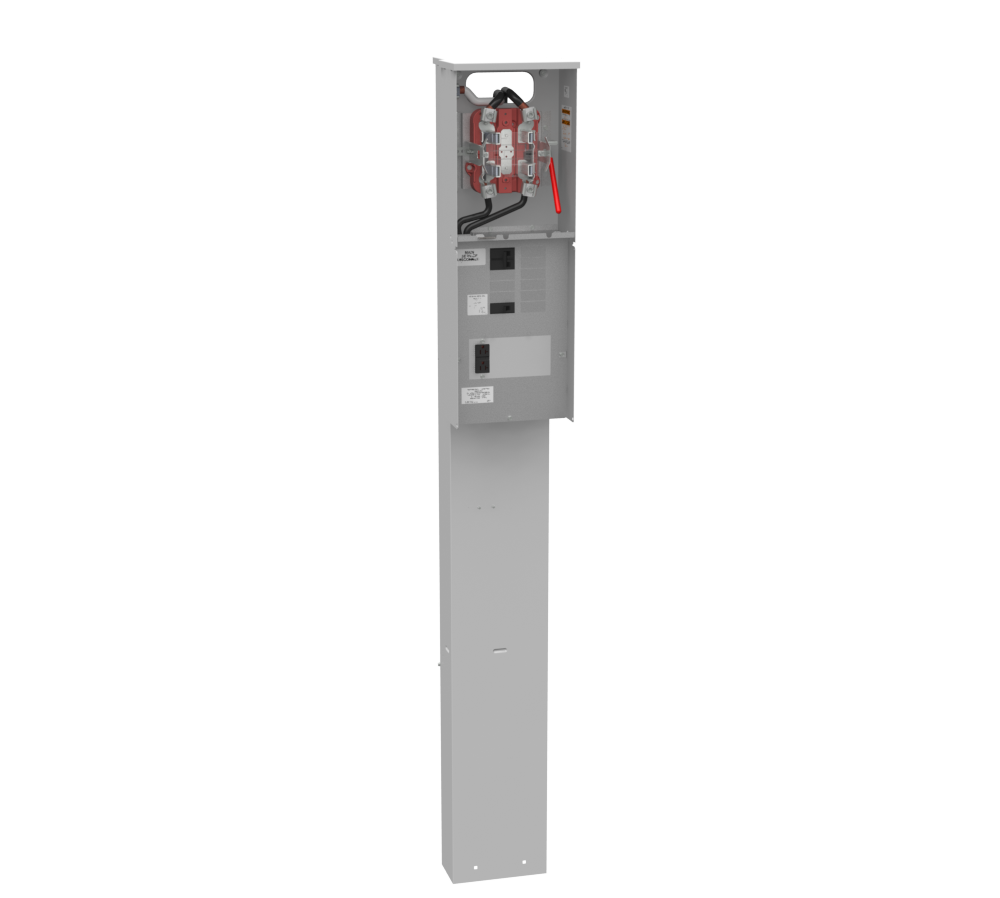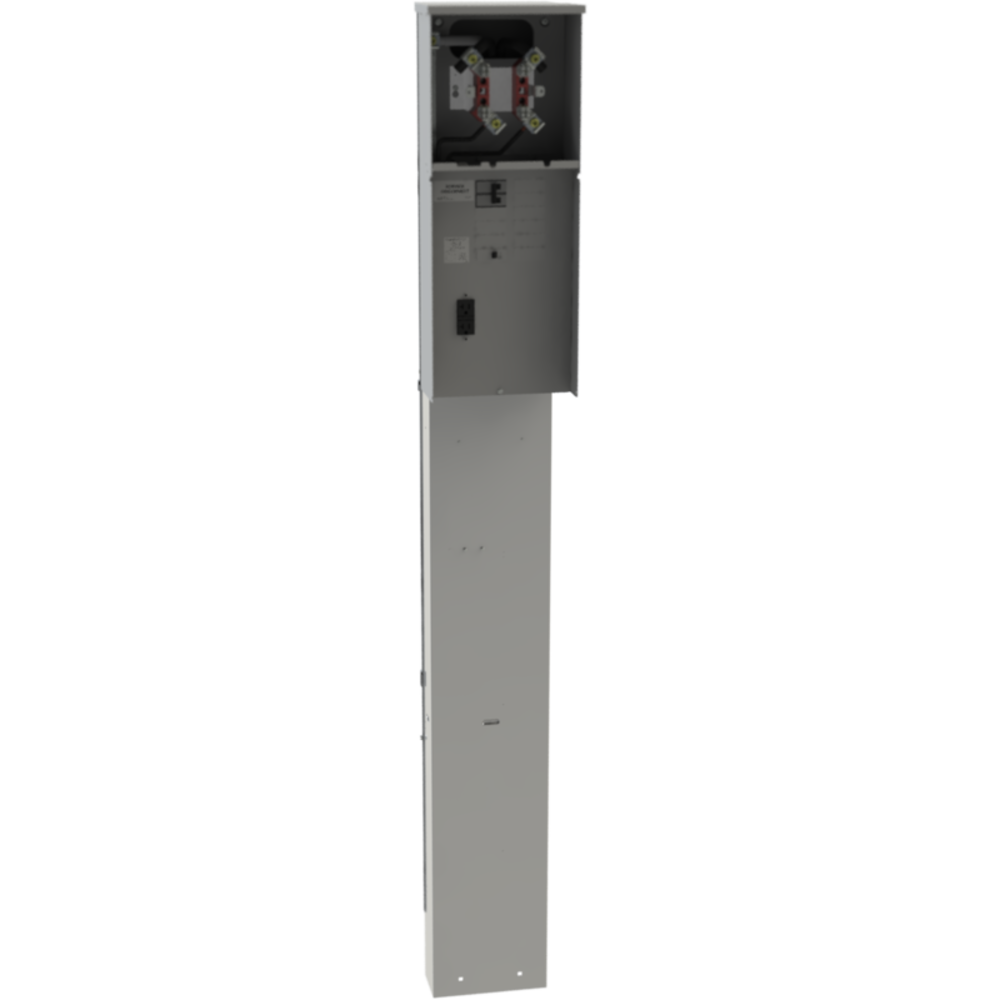 Popular Product Numbers
There are many different meter main pedestals available. These numbers represent some common base numbers, but different regions will have separate utility requirements and that may include different suffixes, so contact your local rep to see which products are approved in your area.
U6221 (heavy duty lever bypass, direct bury)
U6435 (heavy duty lever bypass, pad-mount)
U6226 (ring type, direct bury)
U6436 (ring type, pad-mount)
U6220 (ringless, direct bury)
U6434 (ringless, pad-mount)