Direct Bury Extension
Direct bury pedestals offer many advantages. With no need to coordinate, buy or wait for concrete, installation time can be cut down to less than an hour. Traditional direct bury pedestals are awkward to transport and handle and can only be used in a direct bury application. Milbank's modular design offers flexibility and convenience for distributors and contractors alike. Looking for other possibilities? See mounting options our enclosed controls offer.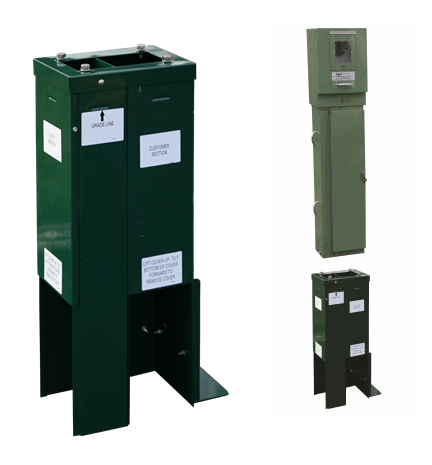 Save Time: Installation time can be reduced to an hour without having to wait on concrete. Distributors can stock this extension to cut down on lead times.
Save Money: Shipping the pedestal and direct bury extension as two shorter pieces can save on costly shipping expenses.
Gain Flexibility: The direct bury extension can work with any 12-inch Milbank Slimline pedestal, allowing contractors to choose a direct bury or pad-mount installation based on their needs.
Add Stability: The direct bury extension has stabilizing feet and an open center to allow backfilling for added stability.